« Roots »
The JUDE 25 'ROOTS' album is addressed to an open-minded and appreciative audience.
On this latest CD, you can listen to a striking selection of nostalgic sacred songs which were regularly featured in evangelical churches of yesteryear. Dominique and Elsbeth have thoughtfully re-arranged the rhythms of these beloved hymns bringing them into line with today's musical scene.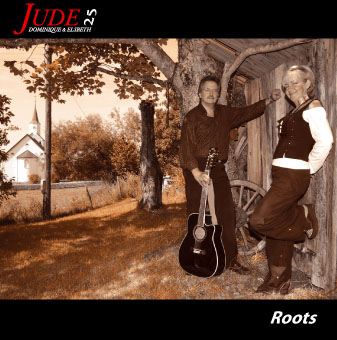 However, although these beautiful songs have been given a new lease of life, the significance of the Gospel message has been carefully retained on each track. After a few introductory chords you will quickly recognise the inspirational music and join in with Dominique and Elsbeth as they melodiously sing to the glory of God. The meaningful lyrics bring along a touching and vibrant note of encouragement to Christians of all denominations.
| | |
| --- | --- |
|   | There are 11 titles - including... |
You will enjoy listening to Dominique and Elsbeth interpreting these tracks - some have a heart-warming 'Country Gospel Flavour' and others a distinctive 'Texas Swing'..!
These immortal songs are part of our glorious heritage - our 'Christian Roots' - which should never be forgotten. May they delight afresh the hearts of all who have known them previously and bring a 'New Blessing' to younger generations as they discover them.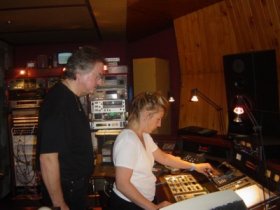 The 'ROOTS' album was recorded at 'Media Music Studio' in Montreal, Quebec, Canada. The backing musicians are reckoned to be among the very best in their particular style, comparable to those of Nashville. Frequently they accompany French-Canadian artists such as Céline Dion, Isabelle Boulay, Roch Voisine – on some of their albums, and on tour.
The mastering in DDMM (Direct Digital Mix Mastering) was done at the internationally renowned SNB-STUDIOS.
-> Order Now